I. History
EngineeRunner was founded by Loren Pittack after graduating with a Bachlor of Science in Architectural Engineering from the University of Miami in May of 2000, which back then was a non-profit entity. While still attending the University of Miami to complete a Master of Science in the same major, the founder used the title EngineeRunner to present his coursework, master thesis, and resume on a free Yahoo GeoCities website that became a educational media domain as well. EngineeRunner was not incorporated until after the founder, now owner/ president, was licensed as a certified general contractor in Florida and the CGC license was activated. EngineeRunner, Corp. became a S Corporation on June 18, 2012.


EngineeRunner, Corp. is currently a small business with construction services as its main core and in the early stage setup for higher end custom housing design-build. Roofing, MEP (mechanical, electrical, and plumbing), landscaping, and pool services are subcontracted out to vendors that have been thoroughly investigated on a regular basis for good ethics and professionalism as well as great customer feedback that are fully insured and licensed. In the near future, EngineeRunner will have professional structural engineering services done in-house with no vendors being used.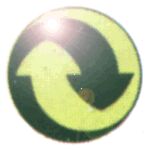 ---
II. Volunteer/ Causes
EngineeRunner, Corp. also has local non-profit cause/ volunteer sessions for classic car restoration enthusiasts/ hobbyists. Started back in March of 2005, the founder acquired a 1966 Ford Mustang FASTBACK GT and started driving this vintage muscle car on a daily basis off and on over the years. After farming out the labor at the beginning, he quickly learned how expensive labor costs drain your savings, so he gradually learned little at a time how to fix and repair things on his own. Eventually, he knew how the work should be done correctly on the drive-train, suspension, and body. After feeling comfortable with engines, body work, rust, welding, etc., a 1968 Ford F250 Crew Cab 4x4 was acquired to be a mascot for the business, which is now sitting in a garage waiting its turn to be worked on. For more reading on these two classics, a dedicated page is on this website at Vintage Ford. These volunteer sessions encompass engine work, body and paint, welding, electrical wiring, tools, and high performance talk. Skills can be learned, taught and shared among enthusiasts. Call 305-975-5669 or e-mail for more details, if interested.
---
III. Noteworthy Quotes (wise, motivational, memorable, and witty sayings)
Roy Batty (Rutger Hauer), Blade Runner: "All those moments will be lost in time like tears in rain. Time to die."
Thulsa Doom (James Earl Jones), Conan the Barbarian: "I am the wellspring from which you flow."
Lou Mannheim, Wall Street: "The main thing about money, Bud, is that it makes you do things you don't want to do."
Jedi Master Yoda, Star Wars: Episode V "Do or do not. There is no try." Episode I "Fear leads to anger. Anger leads to hate. Hate leads to suffering."
Destro, G.I. Joe: "Premature panic is the sign of an immature mind."
Confucius (551-479 BC): "It does not matter how slowly you go, so long as you do not stop."
Sun Tzu: Art of War (circa 500 BC): "If your enemy is superior, evade him. If angry, irritate him. If equally matched, fight, and if not, split and re-evaluate."
Socrates (c. 469-399 BC), Athenian philosopher: "Do not be angry with me if I tell you the truth."
Julius Caesar (100-44 BC): "Veni, Vidi, Vici." Translation: "I came, I saw, I conquered."
Leonardo da Vinci (1452-1519): "All our knowledge has its origin in our perceptions."
Georg Christoph Lichtenberg (1742-1799): "A person reveals his character by nothing so clearly as the joke he resents."
Ralph Waldo Emerson (1803-1882): "The only way to have a friend is to be one."
John Wesley Powell (1834-1902): "The only real mistake is the one from which we learn nothing."
William James (1842-1910): "Human beings, by changing the inner attitudes of their minds, can change the outer aspects of their lives."
Winston Leonard Spencer Churchill (1874-1965): "The price of greatness is responsibility." "A pessimist sees the difficulty in every opportunity; an optimist sees the opportunity in every difficulty."
Albert Einstein (1879-1955): "It has become appallingly obvious that our technology has exceeded our humanity." "Imagination is more important than knowledge. Knowledge is limited. Imagination encircles the world."
Aldous Huxley (1894-1963): "There's only one corner of the universe you can be certain of improving, and that's your own self."
Ayn Rand (1905-1982): "An honest man is one who knows that he can't consume more than he has produced." "Happiness is that state of consciousness which proceeds from the achievement of one's values." "Thinking men cannot be ruled."
Martin Luther King, Jr. (1929-1968): "The ultimate measure of a man is not where he stands in moments of comfort and convenience, but where he stands at times of challenge and controversy."
Steve Prefontaine - "To give anything less than your best is to sacrifice the gift."
Frank Outlaw - "Watch your thoughts; they become words. Watch your words; they become actions... watch your character; it becomes your destiny."
Challenge - "Winners must have two things: definite goals + burning desire to achieve them." "Winners never quit."
Teamwork - "When we all work together, we all win together."
Determination - "It is of one's will which determines success."
Commitment - "Determination is often the first chapter in the book of excellence."
Integrity comes when character is tested; keep true and never be ashamed of doing what is right.
Strive!
Ambrose Hollingworth Redmoon - "Courage is not absence of fear, but rather the judgement that something else is more important than fear."
Wisdom (Publilius Syrus) - "I often regret that I have spoken; never that I have been silent."
Jonathan Swift - "Vision is the art of seeing what is invisible to others."
Chinese Proverbs: "He who asks is a fool for a moment, but he who does not ask is a fool forever." "Cut your own wood and it will warm you twice." "Think twice and do once." "I hear and I forget. I see and I remember. I do and I understand."
Hasidic Proverb: "The man who has confidence in himself gains the confidence of others."
Anonymous: "It's a poor workman who blames his tools." "Every action has a consequence."
---
EngineeRunner, Corp. · Miami, FL | tel.#: 305.975.5669 (direct) | info@engineerunner.com
Eye~Sun logo ©1996 Loren Pittack
Page created 20130320; updated 20170502. Best viewed @1024x768 resolution or higher | Browse Happy